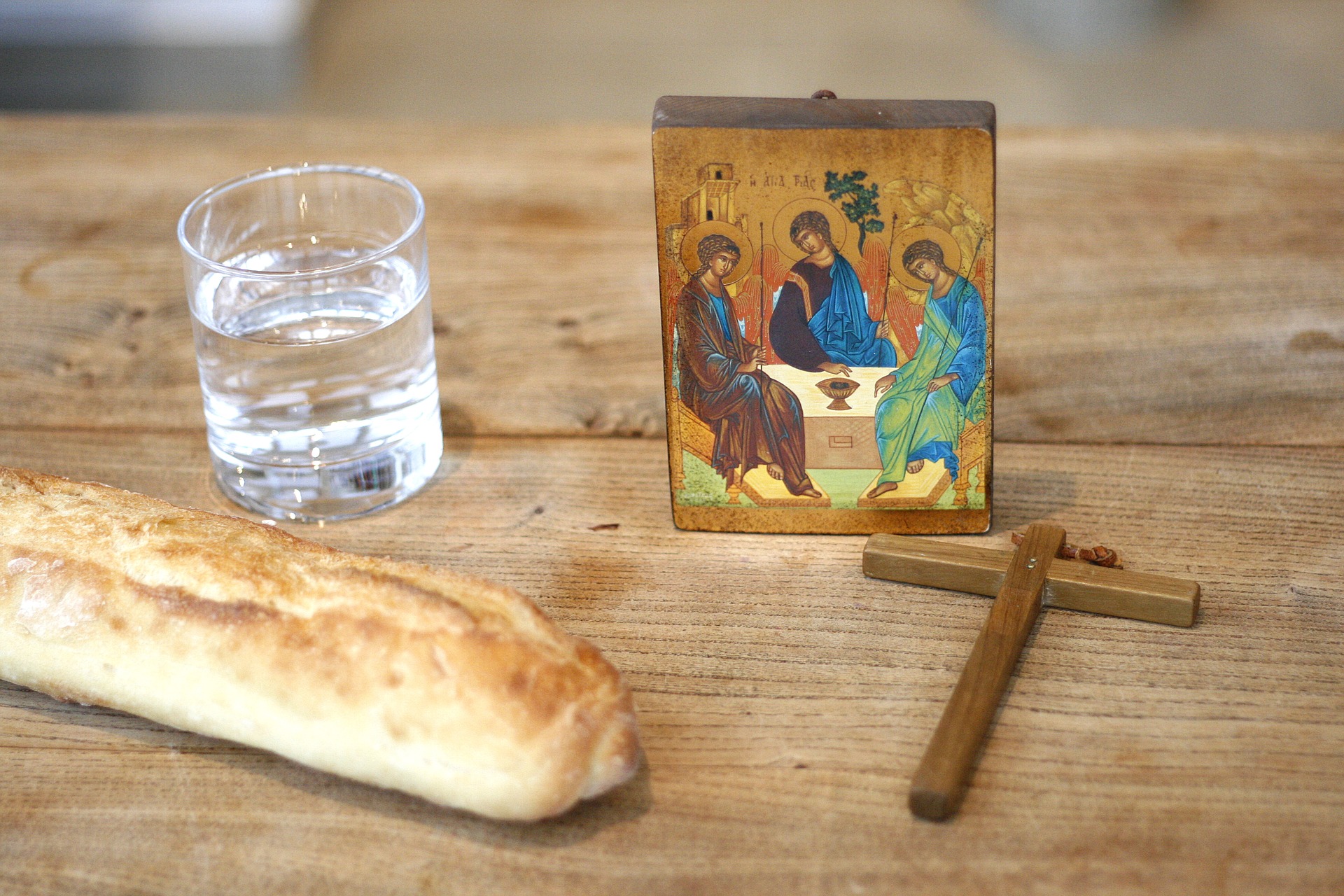 Does a holy Lent feel unattainable?
_______________________
Not sure what to "give up" this year?
Feel there's no time in your days to talk to God?
Wish your prayer life was more consistent?
Unsure of how to make Lent and your Catholic faith relevant and approachable to your children?
Afraid to "fail" at Lent...again?
You're not alone… God loves you SO much… Yes, especially now…
Begin, hour by hour, preparing for the Lord's Resurrectiom
You CAN feel more connected to God this Lent
A Pew Research Study showed that only 47% of practicing Catholics say they give something up or do anything extra in observance of Lent.


This study also showed, however, that the draw to Lent remains in cultural Catholics, with 33% participating in Lenten fasts or other devotions.


A separate study showed that people in wealthier countries generally say that God and prayer are not especially important in their lives.
You're here because you desire to seek the Lord during Lent?
Our earthly time should orient us towards Heaven.
Tune into ancient rhythms to reset your days.
Make this Lenten lifestyle shift in 3 practical steps: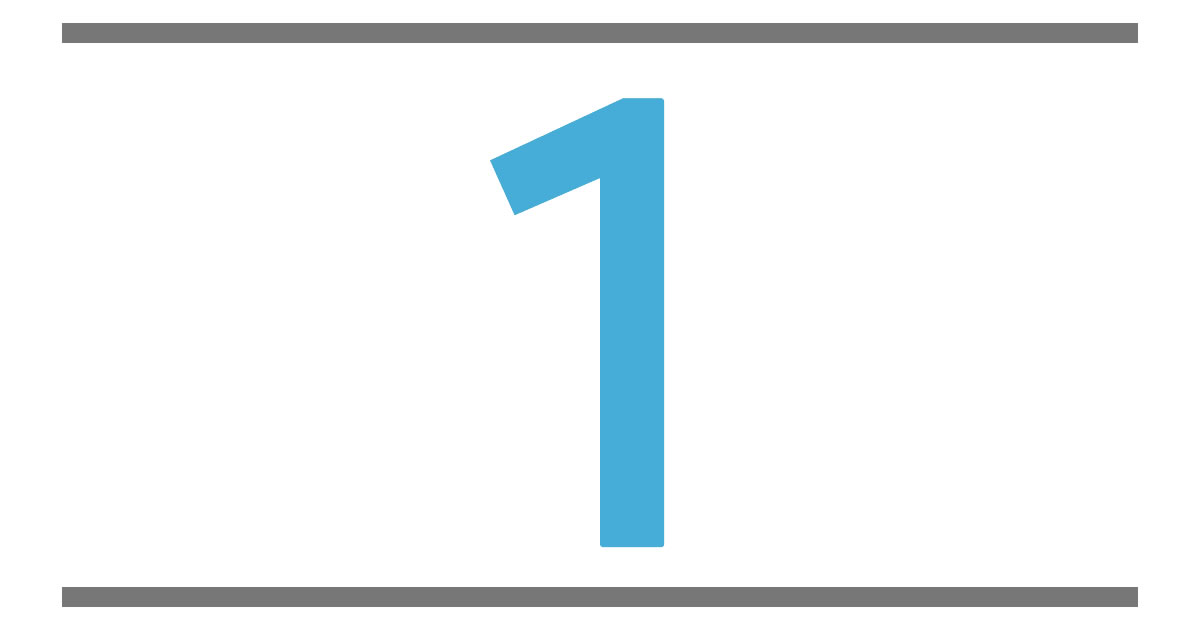 Mindset
Our thoughts control our actions, and our actions influence our results. If we find God's divine design in the challenging moments of our day, we will find Him more consistently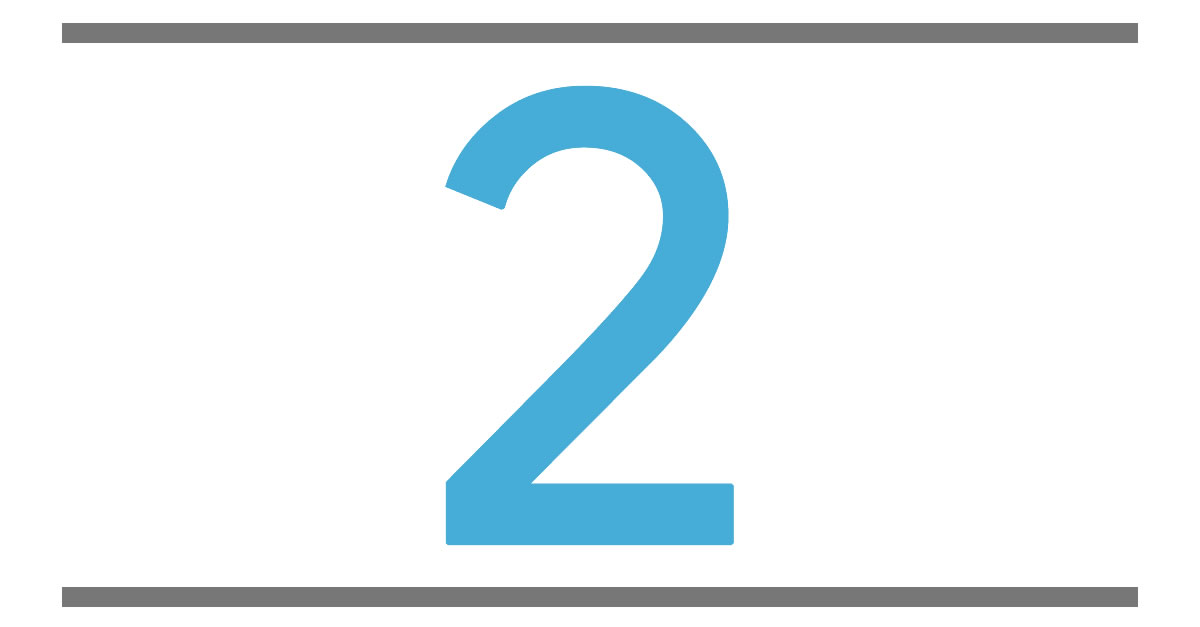 Ritual
You'll break your days into time- and space-based containers, then design rituals and routines that connect you (and your family) with God all day long. You'll learn new prayers and re-appreciate familiar ones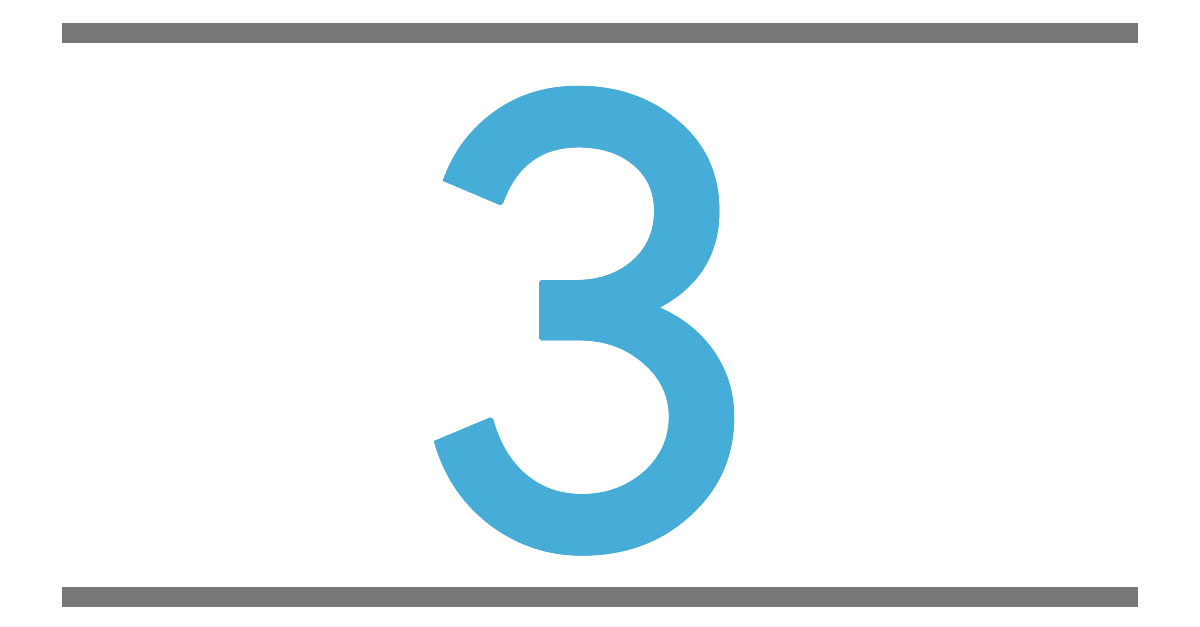 Space
Did you know your nightstand can help increase your holiness? It's true! You'll carve out defined sacred spaces in your home in simple ways that build momentum
"The laity are…to carry the light of Christ into the ordinary circumstances of their lives."
BISHOP ROBERT BARRON, INTRODUCTION TO LUMEN GENTIUM
Everyday Lenten Holiness is organized to support you around the three pillars of Lent: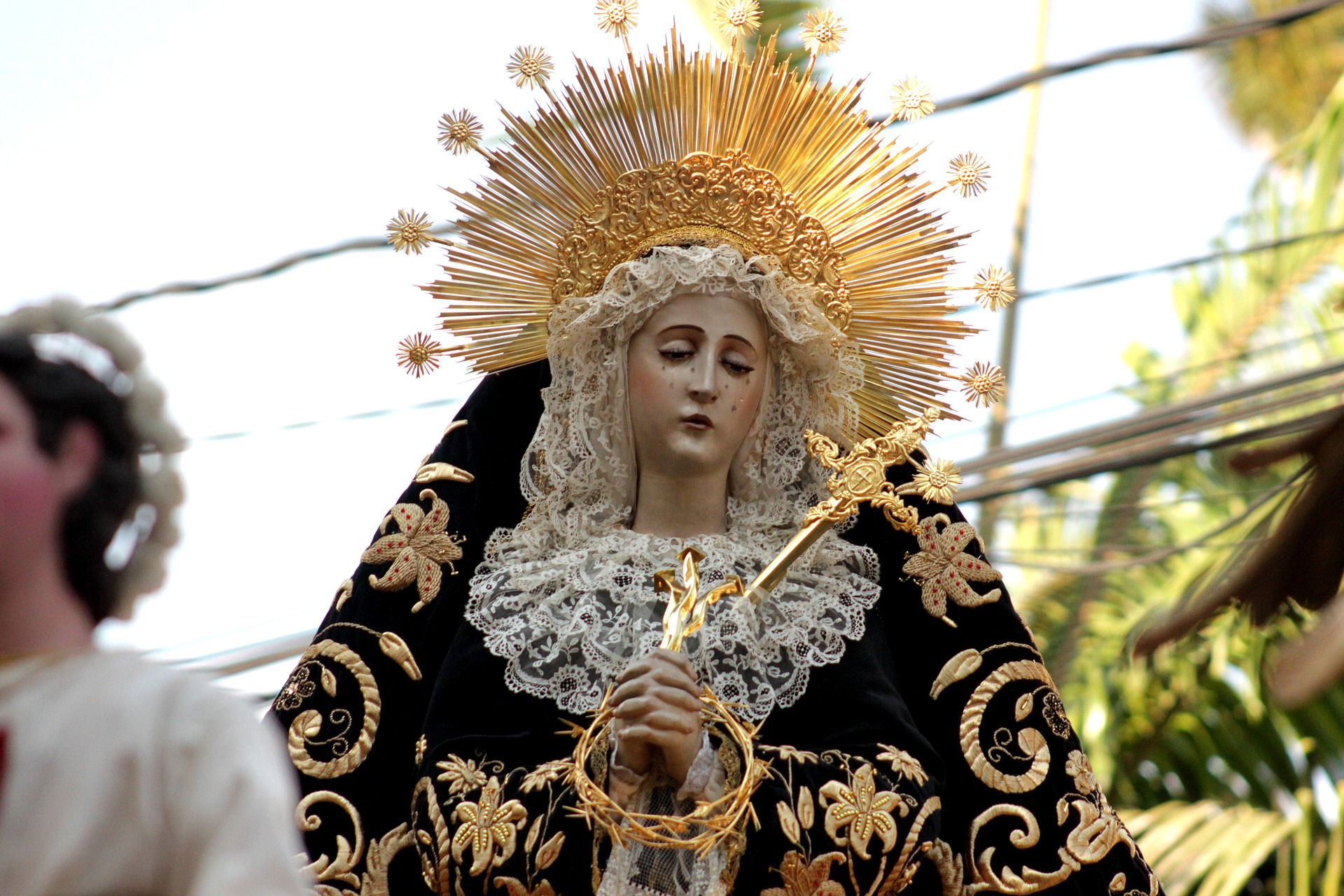 Prayer
Lent is an occasion to draw nearer to the Lord in prayer. This can come in the form of reading a spiritual book, adding a daily prayer practice, reading sacred Scripture, and so much more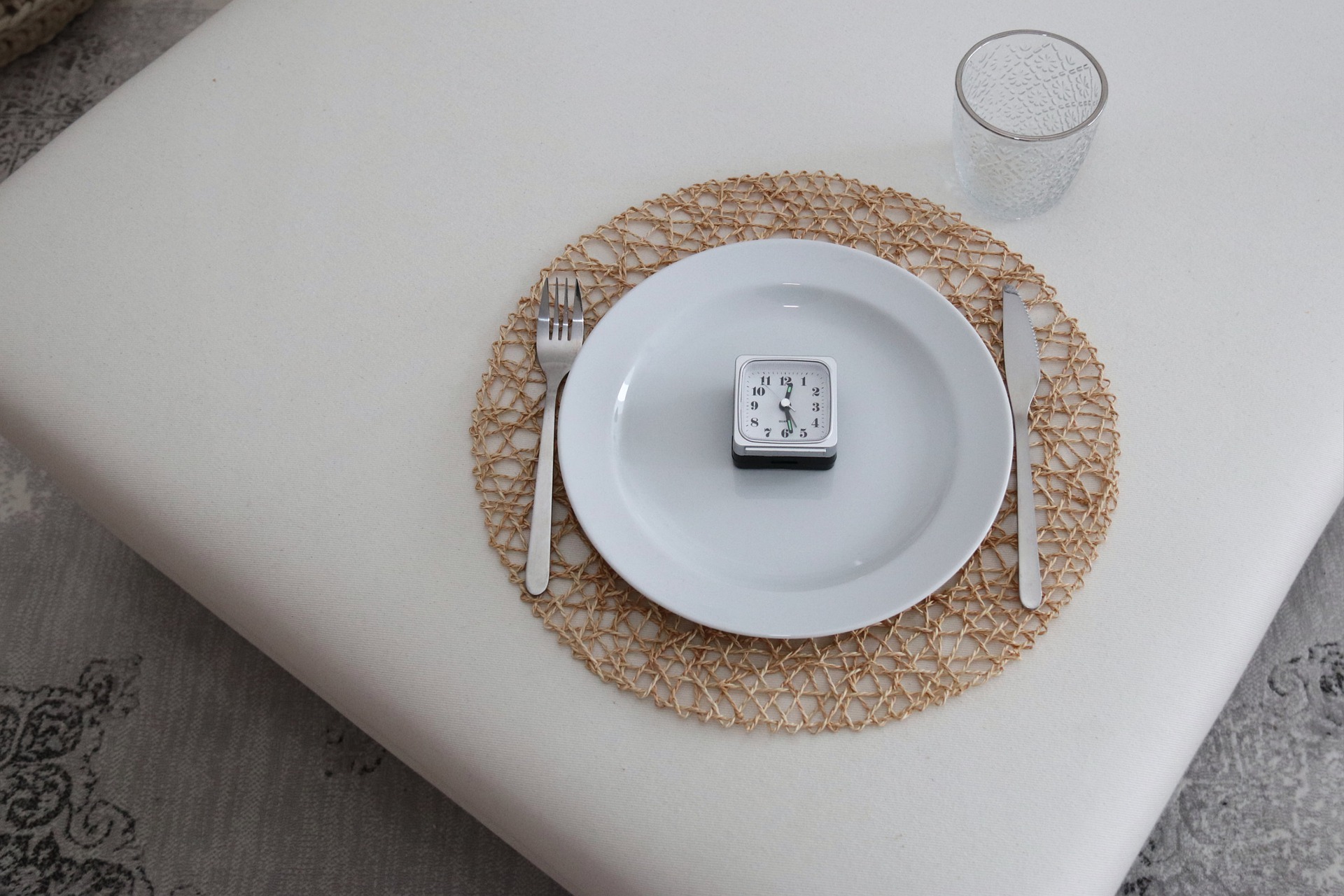 Fasting
Fasting reinforces the knowledge that we are ultimately dependent on God, and not ourselves. It is also an exercise in self-discipline and preparation for the Eucharistic feast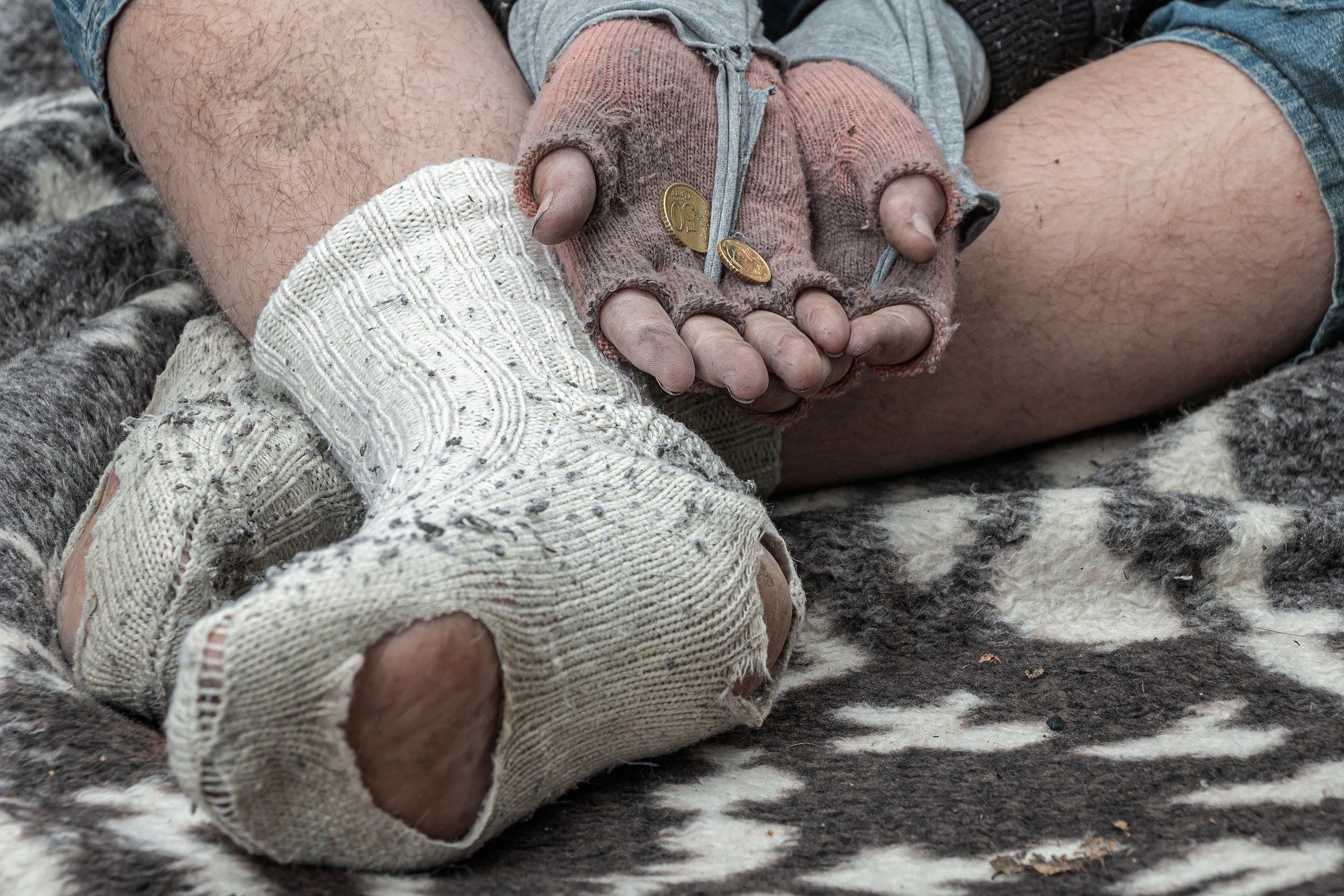 Almsgiving
Our foundational call as Christians is to the service of others, and to the poor in particular. During Lent we are asked to focus more intently on almsgiving by donating money and goods, or by performing works of service
Who is this course designed for?
All Catholic women who are willing to embrace integrating Lent into their lives, their work, and their families.
Including but not limited to:
Working AND stay-at-home moms
Married AND unmarried women
Women who feel spiritually lost AND those who want to go deeper in their faith
Women longing for a connection with God
Women who are ready to transform their mindsets and environments
Perfectly imperfect daughters of God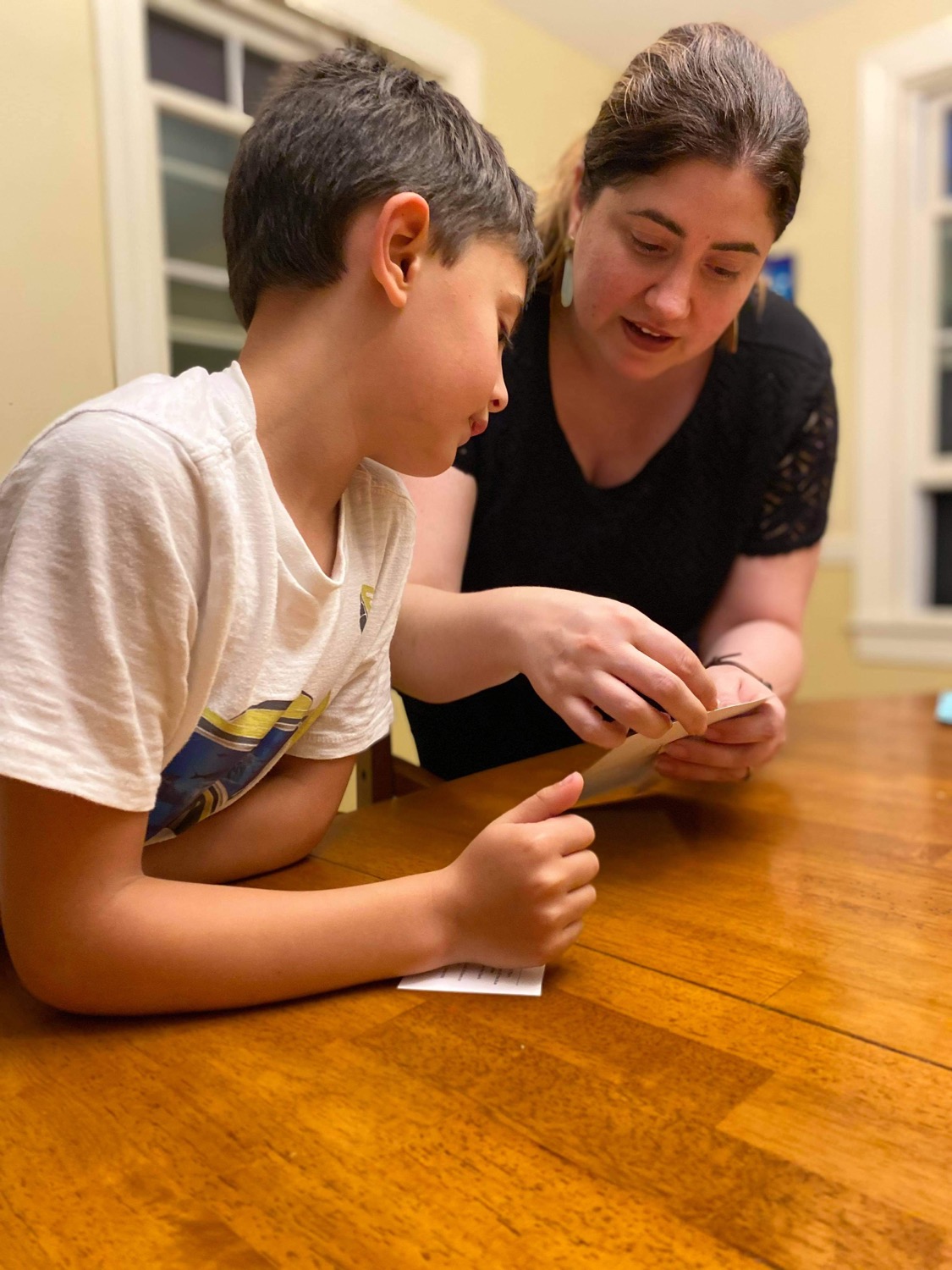 My Gift to You: Course Preview
What is the Divine Office?
Why is it important? And why does it have so many names?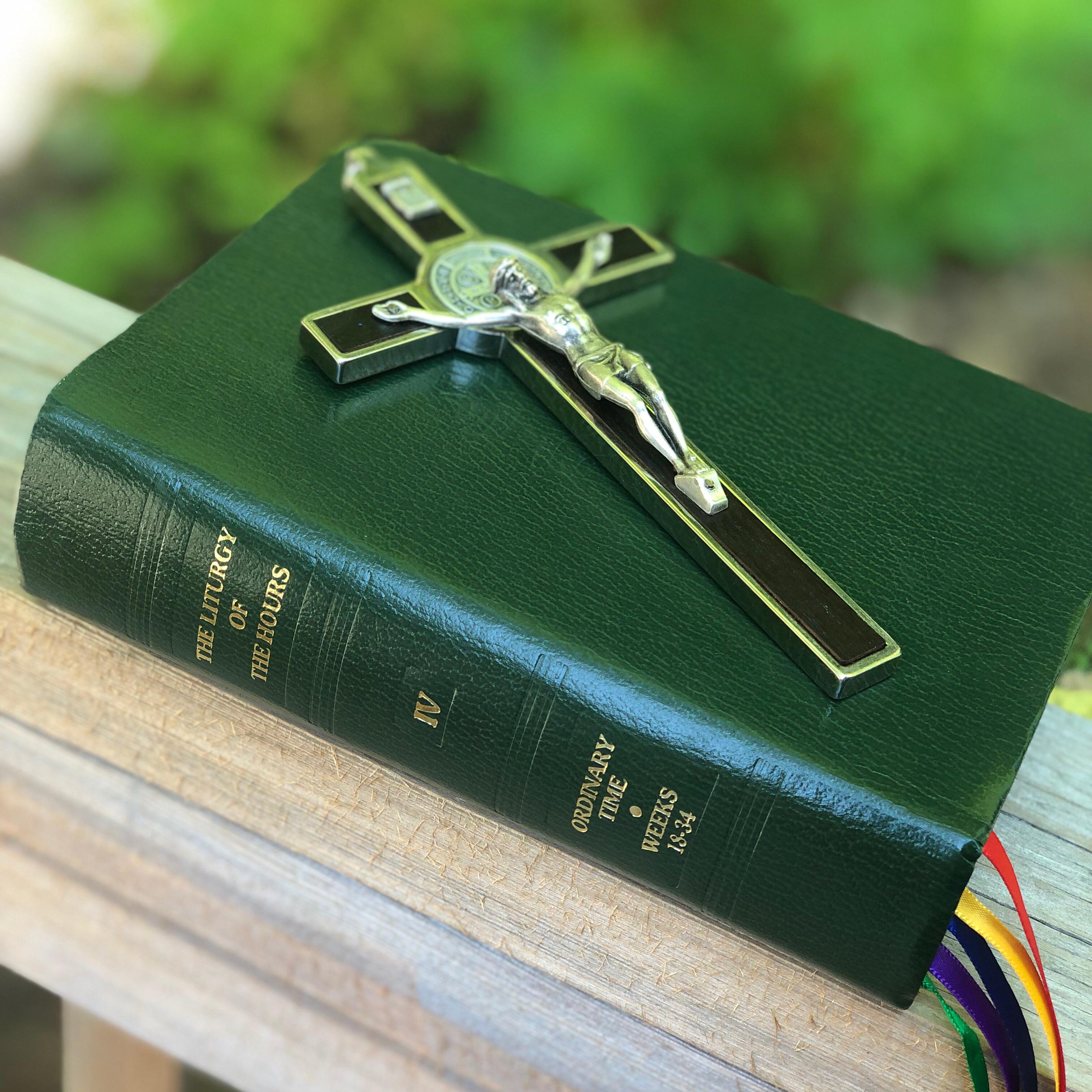 Divine Office
Known by a variety of names throughout the ages, the Divine Office is "the prayer of the whole people of God" (Pope St. Paul VI) and developed out of ancient Jewish prayer customs of praying with the Psalms at defined hours of the day and night. The Office is prayed using a Breviary prayer book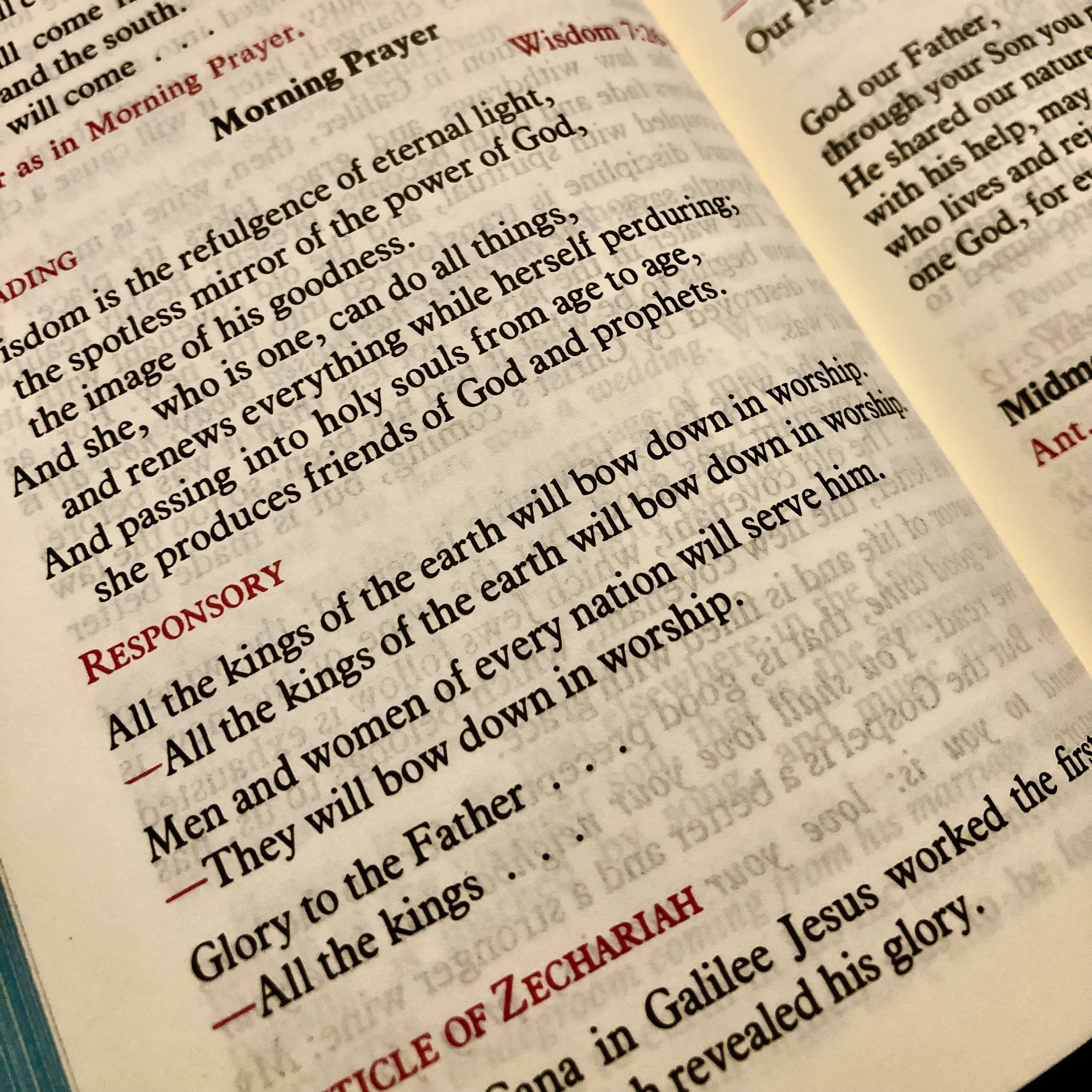 Breviary
The Divine Office was heavily influenced by Western monasticism and their practice of community prayer. It was designed for mandatory use by clergy. Following the Second Vatican Council, the Breviary was expanded to four books aligned with the liturgical year, and renewed to provide explanatory aids for the laity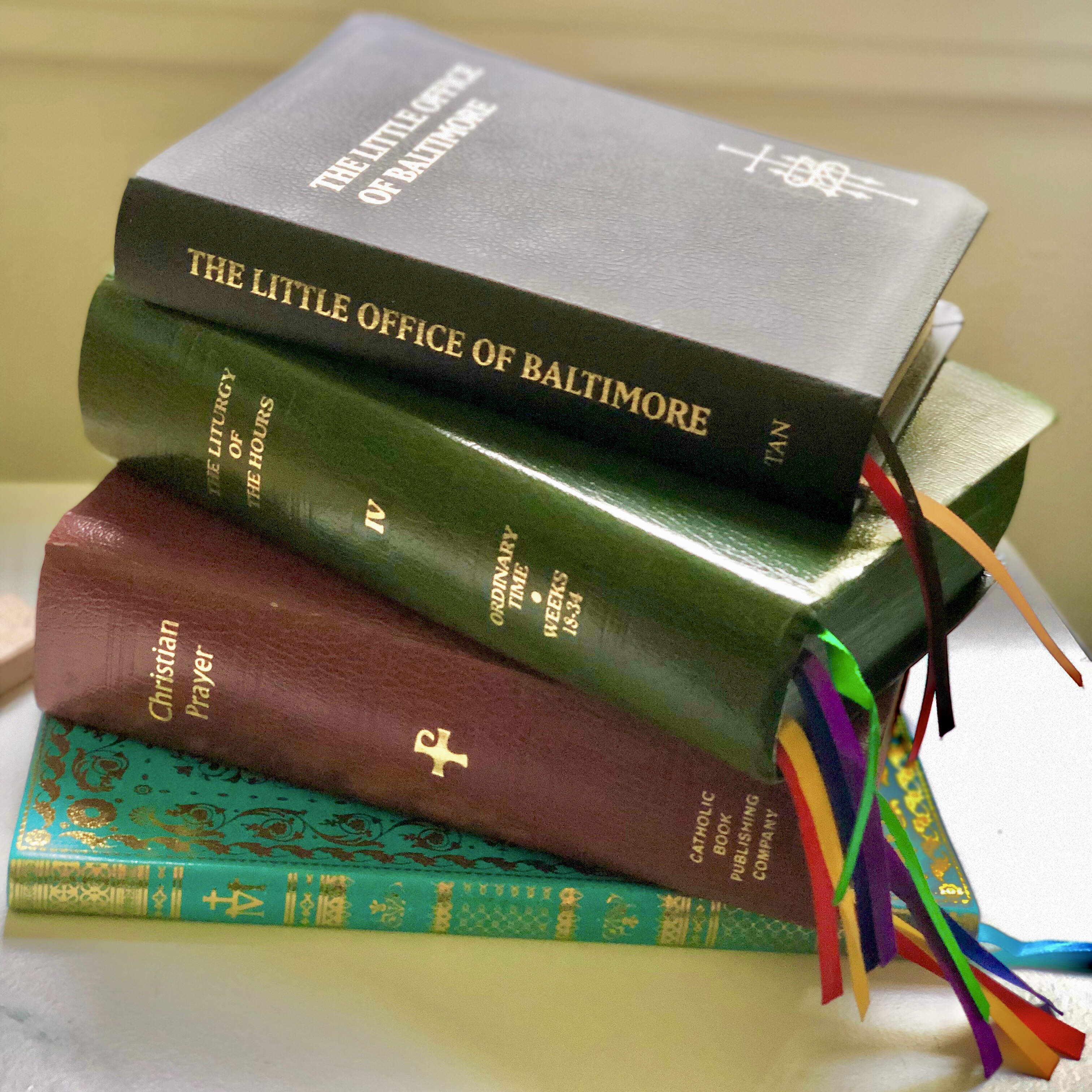 Liturgy of the Hours
Revised in 1971, the newly-renamed Liturgy of the Hours "is the means of sanctifying the day" and is now "more easily related to the chronological hours of the day in...contemporary life." (Pope St. Paul VI) Laity are encouraged, although not bound, to pray the Hours, with particular importance given to Morning and Evening Prayer (known as the "hinge hours")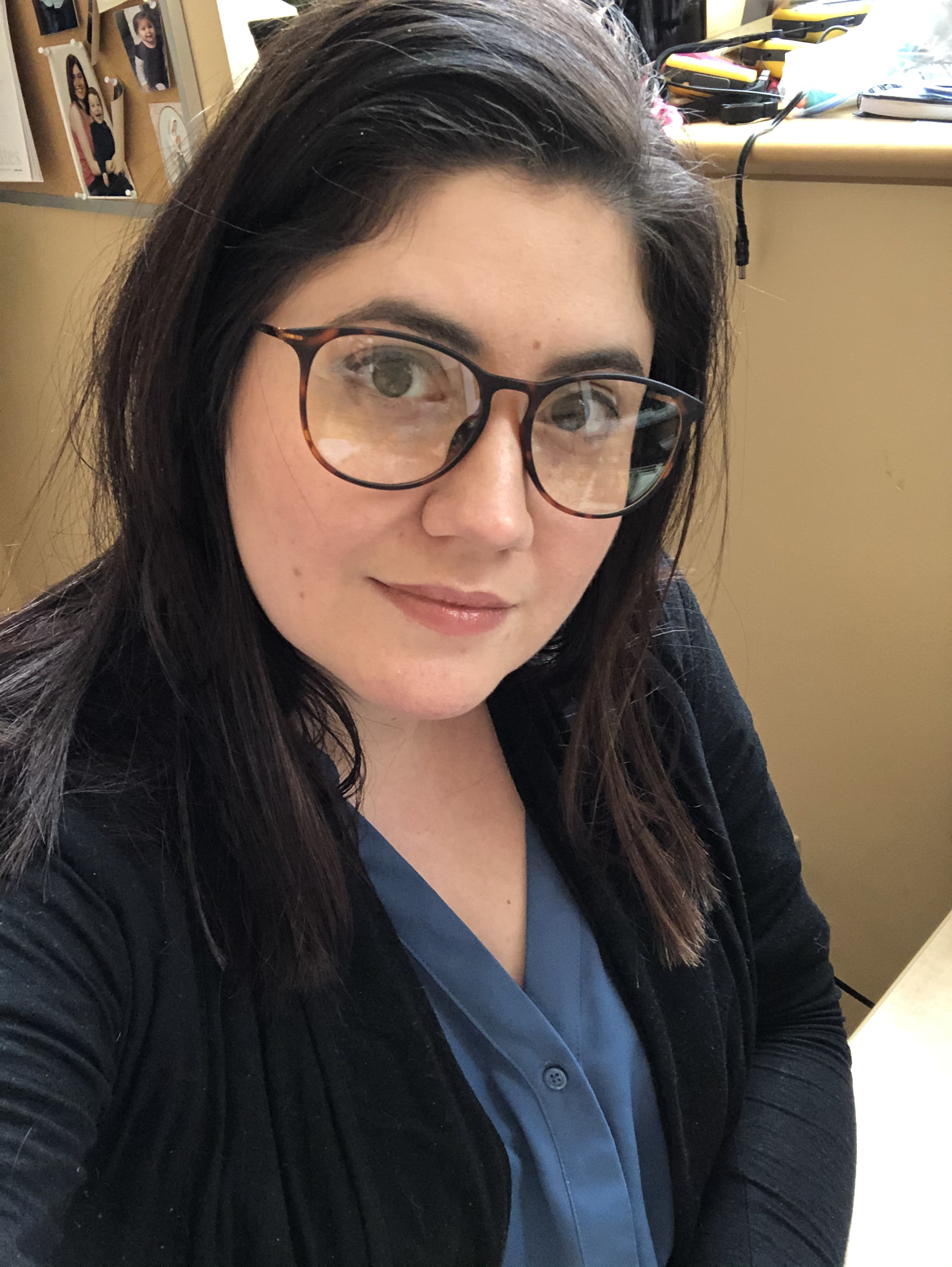 Hi! I'm Shauna'h, a cradle Catholic and professed Secular Franciscan
As a child I wanted to be a nun when I grew up (Sister Act was my favorite movie). As a married mom of three young children (who also works full-time outside the home), I've realized that fitting in prayer and spiritual growth is a bit trickier than it would be in a convent.
Over time I've discovered and practiced the Liturgy of the Hours (also known as the Divine Office or the Breviary) and found my prayer life transformed by plugging into the universal prayer rhythm of the Church.
The Divine Office can feel really overwhelming (what's up with all those ribbons?!), and how on earth is a busy layperson supposed to fit all that praying into their schedule?
What's Included:
Course content is available beginning Sunday, February 19, 2023
Lessons are organized to support you in the three pillars of Lent: Prayer, Fasting, and Almsgiving
Self-paced audio, video, and text-based lessons with simple and practical ways to integrate prayer into your days using the rhythm of the Divine Office
Action Guides for tackling prayer in each core time of your days and weeks
Video crash course on how to pray the Divine Office
Virtual prayer corner with various options for live-streamed Eucharistic Adoration, Mass, prayer, and ambiance for your prayer times
Community support and accountability through the process of changing your environment and mindset about making space for God
Three weekly accountability challenges to keep you on track with your Lenten goals: the first week of Lent, Laetare (4th week of Lent), and Holy Week
Example Done-For-You plan to work through the course, and daily routines to inspire you to create your OWN Lenten goals and routines that fit your unique life circumstances
Holy Week intensive to end Lent on a high note
Easter Octave suggestions to keep and deepen your Lenten growth and habits through the Easter season and beyond
Confidence to trust God and to trust yourself to implement change